Corpus Christi Is Our Home
The City of Corpus Christi is in the middle of the Texas Gulf Coast, located between Brownsville and Port Lavaca. With the protection of Padre Island, the Corpus Christi Bay has become an ideal spot for avid boaters and sailors, who participate in weekly events.
With a park-style coastline and magnificent cityscape, the Corpus Christi Marina (which is located at the heart of downtown) is adorned with rows of sail and powerboats. And a seawall that has been dotted with miradores and beaches that make Corpus Christi a beautiful place.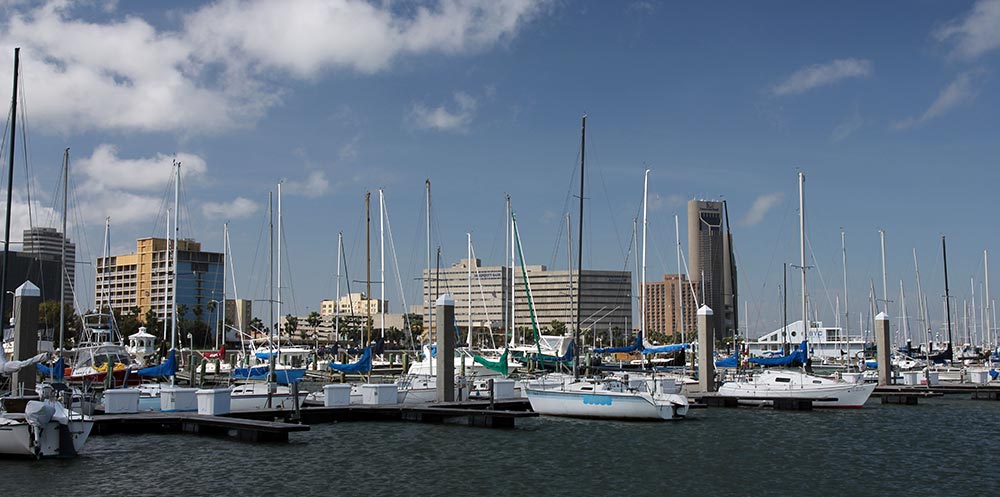 The city has a variety of art and history museums, as well as a list of historic sites. And don't forget to visit the Texas State Aquarium and the U.S.S. Lexington on the Bay Museum, as they are great locations for a day of family fun. Corpus Christi is also home to two institutions of higher learning: Del Mar College and Texas A&M University – Corpus Christi.
Corpus Christi is a great location for a number of outdoor and sporting activities, which include:
Windsurfing
Swimming
Diving
Surfing
Camping
Fishing
Hunting
Tennis
Volleyball
If you prefer indoor forms of recreation, the Harbor Playhouse and the Corpus Christi Symphony (along with a number of touring production companies that occasionally come into town) gives our residents a landscape of cultural events that anyone should take notice.
Click HERE to see some of the other websites that have further information about Corpus Christi and the surrounding area.
The world famous King Ranch is less than an hour away from the city, and Lake Corpus Christi is great for freshwater sports and fishing. Two hours south of here is Old Mexico, which offers a unique set of charms, and San Antonio is only a short two-hour drive away. So, you can enjoy all that a big city has to offer.
Once you see it, you will think that Corpus Christi is one of the best places to live in Texas. Feel free to check out some of the other websites, which have more information about everything that this area has to offer.
Whether you plan to buy your own home or are looking for a place to rent, Group One Real Estate can help you find a property that will meet your needs and fit your budget. Get in touch with us today to know more!
Find a Group One REALTOR® to assist you in finding a residential or rental property.
With a wide variety of sports, the area can satisfy desires ranging from windsurfing, swimming, diving, surfing, camping, fishing and hunting, to the traditional tennis and volleyball. For those with different tastes the offerings of the Harbor Playhouse and the Corpus Christi Symphony, as well as visiting production companies on tour, present cultural events well worth attending.